Our Trainers
Our Dedicated and Committed Trainers
Director/Principal Trainer
CHRISTINA DEWI is a native speaker of the Indonesian language.  A scholarship recipient of Petra Christian University, Indonesia, Christina was the valedictorian of her class. She graduated with first class honors from the Faculty of Letters majoring in linguistics and literature.  Christina is also a former lecturer at Petra Christian University, as well as various private institutions in Indonesia.  Christina attended professional training in the principles and practice of TEFL at K-ELT in 1998 and was an EFL instructor for private companies and government agencies in Indonesia.  Christina taught Indonesian level 1 and level 4 at the Centre for Language Studies, National University of Singapore from 2003-2008.  She was also the facilitator of all the Indonesian trainings at NUS Extension from 2004- 2013. In recognition of her achievements, Christina was also featured in Jawa Pos (a major Indonesian Newspaper).
Christina is actively involved with Centre for Management Development. She also conducts corporate trainings for the Indonesian language at private companies, government ministries, government statutory boards, government linked companies and prominent financial institutions in Singapore.  Christina has been the facilitator for the Indonesian trainings at Credit Suisse AG, ANZ, United Overseas Bank, UBS AG, Bank of Singapore, Barclays,  ABN Amro, Tencate, Singapore Technologies Telemedia, ST-Electronics, Temasek Holdings, Cartier, Golden Agri Resources Ltd, DHL, Singapore National Eye Centre, Singapore International Foundation, Ministry of Health, Ministry of Foreign Affairs, Ministry of Defence, Economic Development Board of Singapore, and many more.
With over 15 years of teaching experience, she teaches Indonesian language and culture for executives from various industries, including bankers, lawyers, engineers, diplomats, military officers, company directors, senior civil servants, law enforcement officers, CEOs as well as researchers, academic professionals and medical practitioners. Christina is involved in material development, cultural projects and examinations of all her teaching modules.  She is also the chief examiner of several Indonesian language examinations. She has assisted various institutions in organizing custom-designed Indonesian courses and linguistic proficiency assessments such as the intensive preparatory courses for Indonesian Command and Staff College (SESKO), The National Resilience Institute of Indonesia (LEMHANNAS), as well as refresher courses military attaches.
Our Team of Trainers
We first introduced team-teaching in 2005, with the aim to reach out to more students without compromising quality.  With standardized syllabi and teaching materials, students can benefit from having more than one trainer.
Our team comprises experienced teachers, most of them with more than 5 years of experience in teaching at tertiary level as well as being thoroughly versed in the most up-to-date teaching methodology and our standard syllabi.  Our trainers are native speakers of the Indonesian language and are familiar with the Indonesian culture, which is accommodated in some of our teaching materials.
We continually update our materials from time to time, to ensure that they are contemporaneous with the latest development, and can meet even the more specific and wide-ranging requirements of our students.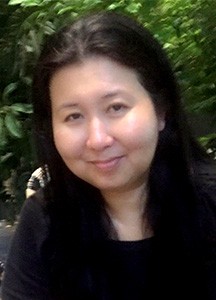 Carolina Seputra
Trainer
Carolina graduated from Atma Jaya University, Indonesia.  She holds a bachelor degree in economics and business administration.  An accountant by training, she has vast knowledge about business in Indonesia.  A native speaker of Indonesian language, Carolina also has in-depth understanding about the customs and culture of Indonesia. She is an experienced and passionate teacher and has always encouraged her students to use the Indonesian language in the class.  Her patience and pleasant disposition has helped the students to enjoy her class.
Caroline Tanudjaja
Trainer
A graduate from STTS University in Indonesia, Caroline has been teaching Indonesian language for many years. Her creativity, combined with her knowledge in informatics, has made her class interactive and fun.  Caroline holds a bachelor degree in informatics and computer, and is always up to date to the use of technology such as online based learning to support the learning in her class.
Kristy
Trainer
Kristy has many years of experience teaching Indonesian language to corporate clients and professionals in Singapore. A former marketing manager, Kristy is also a certified service professional whose previous work included providing consultancy to banks and financial institutions in Jakarta. Kristy graduated from Tarakanita Academy, Indonesia, majoring in communication.  She has vast knowledge of Indonesian culture and customs, an essential soft skill to gain more understanding of Indonesian people.  Her approachable personality makes her class enjoyable and easy to follow.
Karen Cangalela
Trainer
Karen holds a bachelor degree in Management Information System from Bina Nusantara University, Indonesia. She is an experienced teacher whose previous work dealt with instructor-led certification training and certification test in Jakarta.  Her friendly and interactive ways of teaching has always managed to keep the interest and enthusiasm of the students in the class.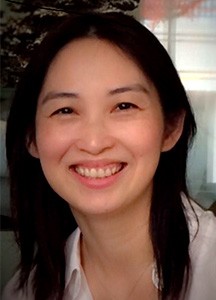 Tan Ching Hung
Course Consultant
Ching Hung graduated from University of Waikato, New Zealand, with a bachelor of Management Studies (hons), double majoring in Human Resource Management and marketing, as well as International Management.  She has many years of experience working in banking, training, and consultancy.  Her previous job responsibility included the area of business development for both the public and private sector clients.  At Bahasaguru, she is the course consultant, and is involved in handling enquiries and customer service related matters.  Students and clients have always appreciated her due to her willingness to provide comprehensive information and to maintain high satisfaction of all our clients.

Timely Support
Personalized coaching from our team

Creative Learning
Learning at your suitable pace with our trainers
Online Learning
We provide online leaning capability

Clear Communication
Conversation is the best way of learning
Learn with Us. Teach with Us. Get In Touch.
If you are interested in working together, send us an inquiry and we will get back to you as soon as we can!